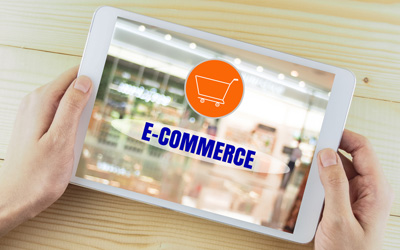 Are you planning to enhance the sales and reputation of your business in the online world? If yes, opt for designing a responsive eCommerce store with features such as online shipping methods, payment gateways, shopping cart and many others. Customers are often much attracted to a beautifully designed eshop with low shipping rates, fast shipping options and quality products at competitive prices. Those who are getting their online stores developed for the first time often ends up making several mistakes that ruin their profits and conversions. To fulfill your dream of owning a lead converting online shop here are some of the mistakes you should never make:
Not Allowing A Shipping Option When it comes to the target audience, all of them have different delivery expectations. To enhance their shopping experience, you can provide multiple shipping options. If you are looking for more sales, try offering a free delivery service for lighter items. If you are not offering a preference-based shipping option, you may end up ruining your market reputation and interest.
Ignoring Customer Feedback If your estore is lacking a customer feedback form, you are lacking a lot behind your competitors. Customer feedback or reviews are not only helpful in improving the efficiency of service but also keeps you updated with the issues your visitors are facing at the estore.
Estimating Shipping Expenses In most of the cases, shop owners neglect the accurate DIM weight pricing and deliver the ordered items packed in whatsoever box they get at hand. This leads to higher delivery costs for both customers and business owners. If you are really serious about gaining profits, pay close attention to the shipping carrier charges and sub-charges.
Not Recording Shipping Supplies The foremost step towards attaining a successful business is to manage the store inventory effectively. This can be done by keeping an accurate track of the shipping supplies. Maintain a detailed record of every item in the inventory and mark whenever it is sold out to calculate profits and sales.
Managing Shipping Process Manually Shipping is something that can't be managed manually, especially if you are opting for eCommerce designing and development. When your inventory in online, it is essential to calculate pricing at each and every step with online mediums. Automate the shipping process by installing eCommerce shipping software that generates customized invoices and packages delivery slips.
Overlooking Customer Address Validation Don't trust your customers for every detail they enter in the contact form as correct. Being a responsible business owner, it is your duty to validate the address registered by the customer so as to make sure if it is true or not. If you neglect this, there are great chances that the item will be shipped to the wrong address or maybe even returned to the warehouse because of being undelivered.
Conclusion
If you want to own a profitable online store, it is absolutely important to pay close attention to the common functionalities such as shipping details and others. So, these were some of the common eCommerce development mistakes that you should avoid at every cost to maximize sales, profits, and conversions. If you are looking for a full-service web designing company to develop a fully-featured estore, feel free to consult our talented eCommerce developers at PushFire in Oakville. Our professionals will be extremely happy to assist you in reaching your online goals.