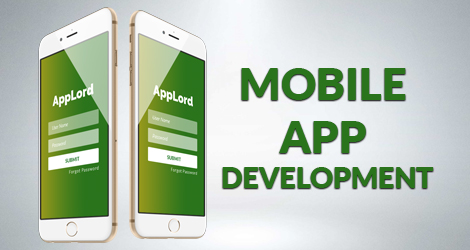 Everything created in this world was initially just an 'idea'. An idea is the beginning of any successful thing online or offline. This proves that idea is such an important thing for any kind of success. Do you have an idea for mobile App development Oakville?
We will make your dream into a reality. Push Fire is a leading mobile App development company in Oakville, creating beautiful and user friendly Apps for its customers.
We have a competitive team for the development of Android and iOS mobile app development in Oakville, which will take your business needs and ideas to your customers in no time!
How we develop iOS Apps?
Apple has grown so much since the launch of the first iPhone. With time, it has advanced in technology and gave the platform to create more and more apps. At Push Fire, we always listen to our customer's business needs or a new idea for the iOS app to develop.
Our team then gives your idea a perfect shape as per the iOS development process. We have a very passionate team of designers who will give your app an interesting and responsive design, making information flow hassle free for the users and easily accessible on all Apple devices. Either you want a new App or some added features and functions to the existing Apple App, our team is always there for you.
Apple has a huge market and we make sure your Apps get maximum coverage and rope in benefits for you.
How we develop Android Apps?
Android holds the largest number of users in terms of smartphones. This makes it very important among the businesses, providing maximum reach to its customers. At Push Fire, we make custom apps for your business or idea.
Ranging from games, e-commerce, travel, advertising, messaging to multimedia Android apps, we do it all. Be it mobile phones or tablets, we provide you with responsive design, so that your users have no problem in operating the App.
We have a team of UX/UI designers, making sure that your users have an easy navigation process. Our team of experienced and skilled app developers in Oakville make your idea into a quality Android app, putting designs and strategies to make it a successful Android app.