At PushFire, we deliver unmatched web design graphic solutions that enhance the visual aesthetics of your website. We serve the complete range of graphic design needs of any web design ranging from simple banner graphics to logo design. This helps you synchronize your branding with graphics appeal and speed up your overall marketing requirements.
Our talented graphic designers understand the design concepts and philosophy to truly deliver a custom-made project. We know that to craft an individual product, we need to explore and research the business niche. Our in-depth research enables us to integrate your ideas into the graphical landscape.
Don't let your business fall behind with lame graphics
The visual effect carried by a graphical element cannot be denied. The professional quality graphics on an enterprise website can deliver the right impression on the visitors. We understand the importance of a neatly laid out graphical frame that is in sync with the website's purpose.
Whether it is banners or logo, it has to stand out amongst the competition. With such an approach, we strive to incorporate the best of creativity with latest design tools. It is our endeavor to leave a lasting impression on the visitors through the right use of graphics. Our team of in house designers is always ready to take the challenge.
Business Card Design
Designing graphic rich business cards is one of the cornerstone of our services. This one simple card can define or obliterate your brand's image. Even in the digital age, it is imperative to carry these cards in your back pocket. Keeping its important in mind, we craft the finest and personalized business cards that's apt for your business. From matted finish to rounded corners and ultra thick style, we can help you stand out amongst the competitors.
Logo Design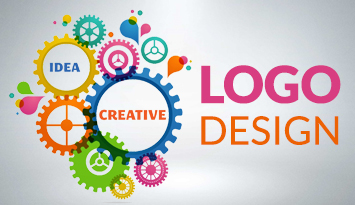 Logo is the only graphical element that has to deliver the impact of your brand through purely visual creativity. It is an art and not just technical expertise. Our skilled professionals understand the importance of a logo in a brand's identity. We not only showcase your brand's creativity but also helps it gain more exposure. We can come up with amazing, engaging and beautiful ideas for your logo to make a unique mark on the market.
Landing Page Design
What's the use of running a powerful PPC campaign without a well-made landing page? At PushFire, we design the right landing pages that are built strategically to convert the visitors into customers. We also do extensive A/B testing that helps us create the perfect landing page that is performing well according to analytics and statistics. We also take inputs from clients to help tailor the page as per the brand's business objectives.