Facebook Fan Page Creation That Brings Great Results
Individuals today, especially the teenagers don't go more than a few hours without checking their social media accounts and profiles on the Internet. When the potential audience is focused on your Facebook profile, then you should also be there to greet them with relevant information.
At PushFire, our Oakville based facebook advertisers are proudly helping the businesses and celebrity figures in reaching out to their target audience with an innovative fan page creation and facebook management services Oakville. We are highly skilled and remain updated with the recent social media trends to deliver result oriented solutions that boost your ROI.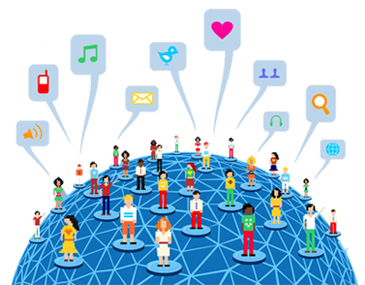 Why Create A Facebook Fan Page?
Facebook is a social media platform that is growing at a rapid pace every day. It is the best way to reach millions of people all around the world. No business would ever want to miss this valuable advertising opportunity that gives you a great exposure to fans everywhere.
Whether you own a small business or a large organization, Facebook allows you to personally interact with your audience with the help of fan pages. Our team of fan page marketers are focused on getting you noticed and connect with the local and global audience. Our Facebook fan page set-up process consists of:
Analyzing your business goals and objectives
Building or update an existing Facebook page
Providing targeted advertising & marketing
Designing creative fan page to engage audience.
In addition, PushFire is committed to attract more loyal clients towards your product or brand to generate better online conversions and sales with an effective Facebook advertising service. Our Oakville based Facebook marketing experts give a voice to your brand, generate engagement and create share-worthy content to create a lasting impression on your audiences.
Why Choose PushFire?
At PushFire, we are a leading Facebook advertising and fan page management company in Oakville that understands every business is different and unique. Our professionals strive to expose your business to the maximum number of audience through Facebook advertisements and fan pages. We are here to improve the bottom line of your business with successful FB ad and fan page campaign. Some reasons to choose our service include:
Daily updates and maintenance of your Facebook fan page
Weekly ad management, including fresh content posts
Regular adjustment to profile based on demographic analysis
Landing page optimization and suggestions