The introduction of smartphones has given new ways to do business. A mobile-friendly website to a complete application dedicated to that service has seen tremendous growth. Now, this has increased your potential customer list by probably millions. Business requires customers, and when most of your customers are online on mobile, it is your responsibility to give them something they can reach you.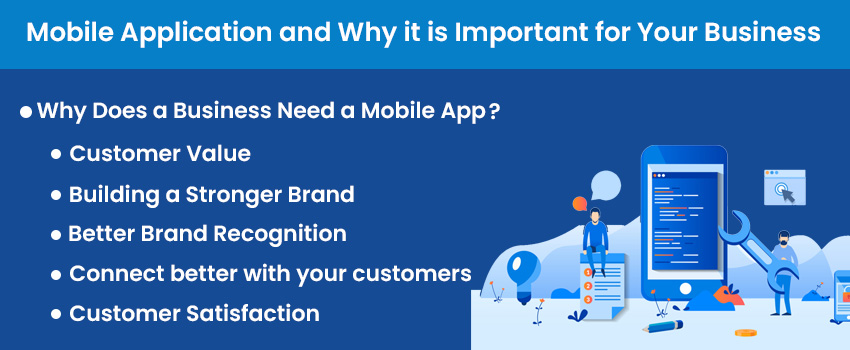 PushFire offers a mobile application developed for your business in such a professional way that can help your customers to get to you.
Why Does a Business Need a Mobile App?
The world is changing fast, and now we do not even use cash. When everything is on mobile, why not give your customers your product and services online? App Development Oakville can be beneficial for the customers to stay in touch with you, and they can also increase the chances of giving you more business. Having a mobile application also gives you brand recognition to other potential customers.
So, here are a few reasons that will make you have a mobile application for your business.
Customer Value: An application just for one particular service can be beneficial for the customer. The application will be dedicated to him and him only. Having an application on mobile for business also increases direct interaction with the customer, and the customer also feels like he has been valued. This will also increase customer loyalty amongst the customers. This will give you more business and more loyal customers. This will also help you promote the sales of your products and services.
Building a Stronger Brand: Mobile gives the customer a constant check on your brand. This way, through the advanced methods, it can be easy for the service provider to keep the customer updated with the products and services directly. It creates an awareness of your brand and gives you and your customer a common platform to communicate. Having a brand also generates trust in the customers. As they say, actions speak louder than words. Your application will speak for your brand. However, even a small business is planning to get a mobile application, so why can't you? There are a few essential strategies set by brands for mobile applications.
Better Brand Recognition: When a brand gets recognized by the people, it also gives you more business. But for that, your brand should have a recall. Now, a mobile app can do that for you with ease. As it is always installed in your customer's phone, it becomes easy for them to remember your brand, and whenever a customer needs it, they can get the product or service you want from them just a tap away.
Connect better with your customers: In this technological and digital world, the products and services are now provided by phone, and applications are a great base. Now, when you are connected with the customers on your phone, the customer can quickly get the products and services and even use them to promote your products and services. Moreover, this application is a great way to boost your profits.
Customer Satisfaction: Customer satisfaction is one thing that matters when you are on that side of the table where you have to take responsibility for something. App Development Company gives you a mobile application developed to provide a common platform for both you and your customer. This way, any inconvenience can be dealt with efficiently through customer care. It can be a medium that can be used to contact the customer's service provider directly.
Apart from this, a mobile application opens even more doors to opportunities for growing your business. So, get your business on a mobile phone and connect with your customers in a better way. PushFire provides you with an excellent service in giving you a mobile app just as you want it.