In the highly competitive world of e-commerce, having a well-optimized website is crucial to stand out from the competition and attract potential customers. Search engine optimization (SEO) plays a vital role in driving organic traffic to your e-commerce website. In this blog post, we'll explore proven strategies for optimizing e-commerce websites for search engines, boosting visibility, and driving valuable traffic to your online store.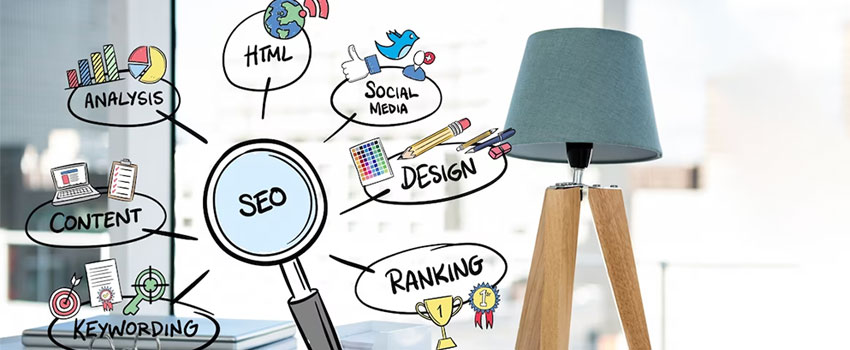 1. Keyword Research and Optimization
Keyword research is the foundation of effective SEO. Identify relevant keywords and phrases that your target audience uses to search for products or services similar to what you offer. Incorporate these keywords strategically in your website's content, including product descriptions, category pages, and metadata. This optimization helps search engines understand the relevance of your website and improves your chances of ranking higher in search engine results.
2. Unique and Engaging Product Descriptions
Craft unique and compelling product descriptions for each item in your inventory. Avoid using duplicate content from manufacturers or suppliers, as this can harm your search engine rankings. Focus on creating informative, keyword-rich descriptions that highlight the unique selling points of each product. Engaging product descriptions not only help with SEO but also entice customers to make a purchase.
3. On-Page Optimization
Optimize your website's on-page elements to enhance its search engine visibility. This includes optimizing title tags, meta descriptions, header tags, and URLs. Ensure that these elements accurately describe your web pages and incorporate relevant keywords. Additionally, optimize your website's loading speed, mobile responsiveness, and overall user experience, as these factors contribute to higher search engine rankings.
Conclusion
Optimizing your e-commerce website for search engines is crucial for driving organic traffic and attracting potential customers. By conducting keyword research, creating unique product descriptions, and implementing on-page optimization techniques, you can boost your website's visibility in search engine results. Call us today, as one of the leading providers of local e-commerce website development services we can help you optimize your website for search engines and drive valuable traffic to your online store.