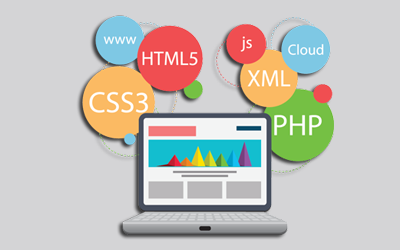 Every profession has its own set of terms. It is good to have knowledge of these terms for an accurate understanding of the work. If you are planning to be a web designer, there are various terms that you will come across, some of them are as follows:
Here are some of the essential web design terms that every designer, as well as a client, must know:
HTML/CSS: HTML and CSS are the most important website terms that should be noticed by the designer. These both play a great role in website designing and are more simple to learn. Both are front-end languages that deal with the look of the website.
Banner: It is a kind of advertising that is important for engaging web traffic to a site. One can create these website banners to state what you are selling and attract the customers to buy them.
Hyperlinks: Hyperlinks are one of the linking styles that allow you to move from one page to another by simply clicking on it. It is some kind of internal link that connects two websites on the same website platform. These are also helpful for generating heavy website traffic to your business site.
JavaScript: It is a scripting language that allows the user to create interactions on a web page. It includes form validation, visual effects and gives a chance to load a page without reloading it.
Content Management System: Content management is helpful in managing the content of the website. The big example of this is WordPress which allows the user to edit the websites with a variety of tools. It is helpful in developing websites more quickly as it does not require much coding part.
If you are making your own website, then you can learn a few of these web design terms to have an accurate start. These terms make your path easier to tackle with other complications. To have perfect use of these terms, you can choose our professionals at PushFire.