Several of WordPress plugins are existing that can incredibly extend the functionality of your WordPress website. Although the niche of your website determines which plugin you use. In order to make a website that gets success in the term of designing and conversion, you have to opt for the most useful plugins. Exploring the main requirements of any website, there is a list of some important and top plugins for creating a WordPress website.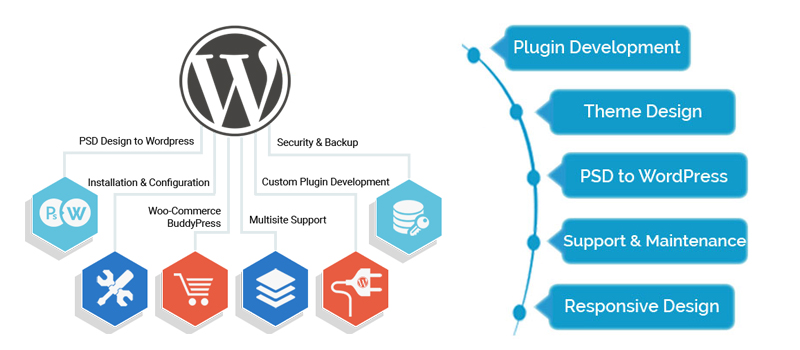 The list has categorized the plugins that perform in improving site speed, security, backing up and other factors to increase the conversion rate. Take a look:
Speed Optimization Plugins
If your website takes too much time to load, you may lose your customer. Because, the online users want to access any site within 2 to 3 seconds. Google incorporates the page loading time into the algorithm. So, page load time is really important.
W3 Total Cache:

Caching is a great way to make your site load faster. And, W3 Total Cache is a go-to plugin that helps in improving page access time. It has features like CDN support, database caching, object caching, browser caching and many more.

WP Smush:

Images are really important when you are going to create a website. But, the images also take too much storage space. As a result, the page takes time to load. Using the WP Smush plugin, you can compress the images without eliminating its quality. It helps to optimize your image file in GIF, PNG and JPEG formats by using the advanced compression techniques.

WP-Optimize:

It removes the unnecessary data from your WordPress without using the manual queries. Thus, the plugin keeps your WordPress database clean and runs it with maximum efficiency.
SEO Plugins
Undoubtedly, the search engines are the major sources of traffic for any website. Several techniques you have to use to optimize your site for the search engines.
Yoast SEO:

It is one of the popular SEO plugins that comes with wide range of features. Some major qualities of this plugin are, it has the ability to add sitemaps, SEO optimized breadcrumbs, meta description, generate SEO score and it guides to improve quality.
Analytics Plugins
In order to add Google analytics, you don't need a plugin. You need to insert the tracking code directly and some premium themes will be there with some options.
Google Analyticator:

It allows the user to add Google Analytics code and gives a simple way to stop the logged-in users from being tracked. The Google Analyticator has many widgets to display the analytics data on your blog or in the admin.
Security Plugins
One of the common issues for any website owner is security. As WordPress websites have become the most popular platform then chances of site hacking are an obvious fact.
Wordfence:

This WordPress plugin offers enterprise-level security for free. It keeps on tracking everything that is taking place on your site. In case of anything wrong, it alerts you immediately. It has features like malware scan, login security, live traffic monitoring, firewall protection, etc. Wordfence facilitates you to monitor all traffic in real-time such as humans, robots, logins, log-outs, logins, etc.
Backup Plugins
Backing up is one of the necessary things you need to do so that the website remains recoverable always. In order to control the backup process, you have to install the WordPress plugin that handles it on a regular basis.
Backupbuddy:

It is the premium WordPress backup plugin that enables one to schedule daily, weekly and monthly backups. Additionally, it can store the backup automatically and email it to yourself. It turns out to be beneficial especially when you want to migrate to a new server.
Social Media Plugins
A number of social media plugins are existing that help in social media networks activities. The plugins can help in improving the popularity of your blog or website.
Blogzsocial:

The plugin automatically shares, re-publish, re-post, auto-post and schedule blog posts on social media. It supports almost all social media networks that you utilize for your business awareness.

Social Metrics Tracker:

It helps the users to track content performance across popular social media platforms. You will get a dashboard that enables you to monitor the number of shares your post has received. It lets you know what is popular and what you need to improve.
Content Plugins
The plugins help to increase the functionality of your WordPress website to instantly create new pages or posts with the help of rich layout and content blocks.
Gutenberg:

The plugin is based on the concept of a block. Technically, blocks raise the level of abstraction in a single document to collect meaningful elements.

Enlighter:

The free and easy to use plugin helps to make your post really simple to format it perfectly. It supports almost all languages as well as it can highlight incline code easily.
Don't miss the plugin that is essential for creating a unique, successful and secure website. If you need help of professionals then feel free to contact PushFire. We have a team of experienced and professional WordPress website designers in Oakville